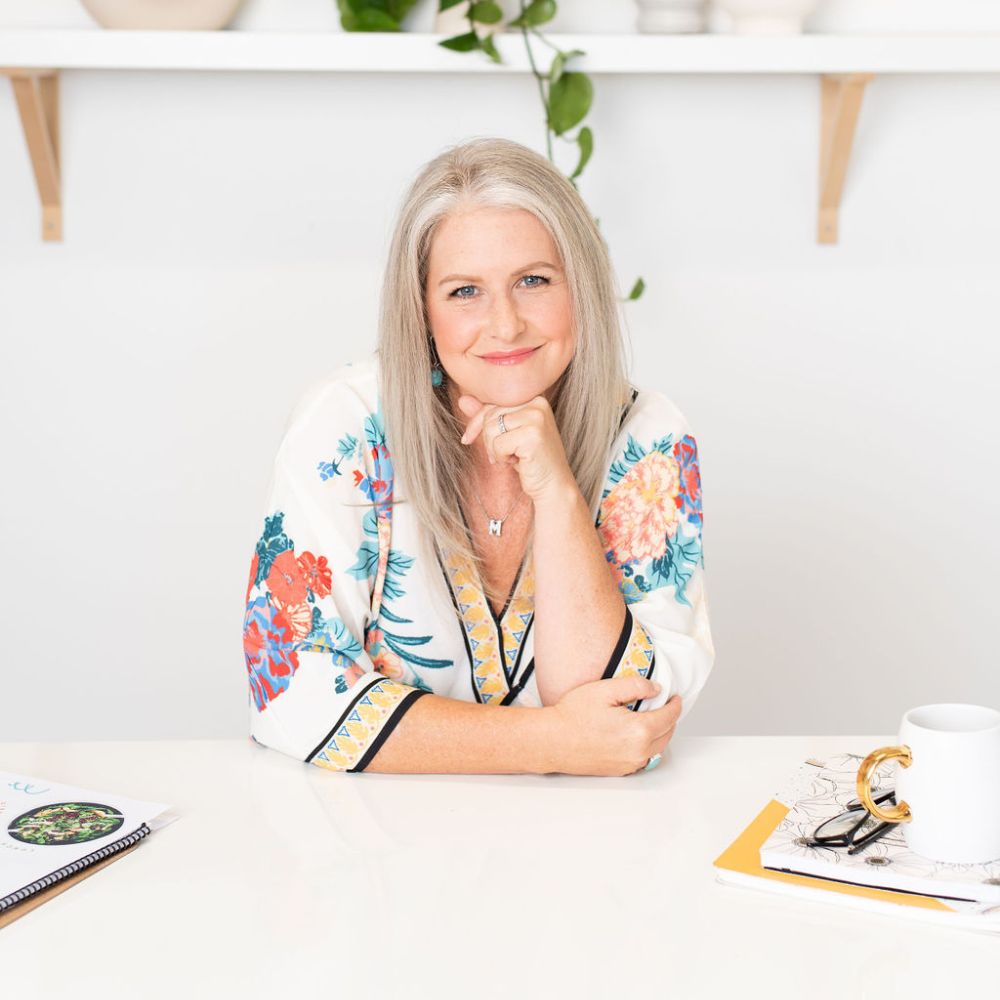 My mission is to educate, empower and nurture the health and wellbeing of mid-life women. Through unique and impactful courses and private coaching, I help women banish hormone imbalance symptoms so they can show up in the world as fully present, energetic, joyful and at peace in their bodies.
Educate
I help you understand your body and learn to connect the dots between how you feel and your diet and lifestyle. Knowledge is power.
Empower
Learn the tools to achieve greater self-awareness so you can become the CEO of your own health and wellness. Take back control over how you feel.
Nuture
Shift from restrictive diet and harsh exercise regimens, to loving yourself with healing food and fostering safety in the body - all while achieving sustainable results.
"Meira is knowledgeable, practical and intuitive about what her clients need."
I have spent almost a decade studying health, nutrition, using food as medicine, and applying my diverse knowledge into practical programs for women who have experienced the life-changing results of my approach! 
I have additional formal training in gut health and women's hormonal health and a deep interest and unique understanding of the nervous system and the multifaceted ways that stress affects the body. This knowledge informs all of my coaching and programs.
In addition to my knowledge and competence in working with women's hormone imbalances, I have a special interest and experience in chronic pain conditions and novel approaches to healing from chronic pain. 
There are two major life experiences that I have been through that have shaped the trajectory of my life and career and that are truly the reason that I do this work – my own health crisis and the experience of caring for my mother who passed away in mid-life. The imprint that both experiences left on me was the understanding that you need to own your power when it comes to health and wellness. The medical system is not designed to achieve or maintain health. It is designed to deal with critical illness and injury – it is sick care. Healthcare is something different and it requires you to reach beyond our traditional systems and into the realm of nutrition and lifestyle medicine, self-awareness and personal agency.
A little about my journey……..
I started experiencing the symptoms of hormone imbalance in my late 30s after going through an intensely stressful period in my life. I had no idea at the time how chronic stress could impact my hormone levels, inflammation in my body and cause the gamut of symptoms, including unexplainable whole body chronic pain. I felt lost, confused and hopeless when I realized that there were no medical solutions for what I was experiencing. With the goal of better understanding what was happening in my body and how to heal myself, I dove into formal studies in using food as medicine by becoming Holistic Nutritionist and Culinary Nutrition Expert and that was just the start.
Fast forward to my 40s … I've encountered challenges that most women do face as they approach mid-life – challenges like weight gain (despite a "healthy" diet), fatigue, issues with sleep, brain fog, anxiety and memory issues. Of course, given my passion for health and my knowledge, I dove deep into the literature on perimenopause and menopause not only to help myself, but to help my "mid-life" clients to find answers to issues their doctors simply couldn't help them with. I also studied with experts in gut health, metabolic health and hormone health and pursued a formal Certification in Women's Hormone Health to solidify my knowledge in this area.
I do this work because I never want another woman to feel lost, confused and hopeless like I did. I wished I had had someone to guide me back to myself, who understood what I was going through and could actually explain why my body seemed to be acting like it was against me.
I don't want another woman to be told "your bloodwork looks great" when she is in fact exhausted, inflamed, gaining weight and feeling miserable in her body.
My own personal experience and my experiences working with clients, combined with many years of studying, has informed how I work with my clients and the creation of my online group program, The BodyWISE System for Hormone Balance. I always seek to provide knowledge, empower, nurture and provide science-backed solutions. 
Ready to change your life?
There are currently two ways to work with me – inside my online group program, The BodyWISE System for Hormone Balance or via 1:1 private coaching. I can help you determine what program will work best for your unique needs. Click the button below to apply to work with me. Once I receive your application you will be invited to book a Free Discovery Call where I can help you determine what your needs are and how best to meet them!